Skip to Content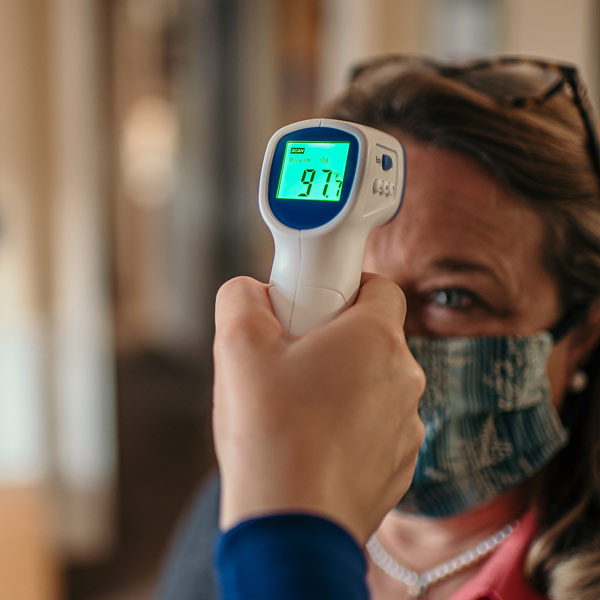 COVID-19 Safety Precautions
Harvey Family Dentistry recognizes we are a part of a changing world. We are keeping up to date on the current recommendation of the Center for Disease Control (CDC), American Dental Association (ADA), and New Hampshire Dental Society.
Precautions That We Are Taking for COVID
Screening all patient about symptoms and recent travel/activity before scheduling
Taking the temperature of all patients upon arrival
Staggering the entrance of patients in the office to reduce exposure risk
Sanitizing doorknobs on a regular schedule
Locked bathroom to ensure proper cleaning in between each use
Hand sanitizer is available at the entrance and in every room for patient use
Limiting procedures that produce aerosols
Closing doors on procedure rooms that produce aerosols to ensure limited exposure
Increased the PPE worn by staff
Deep cleaning of office twice a week
Dental Appointment COVID Reminders
Please Bring Your Cell Phone to Appointments!
You will check in to your appointment in your vehicle by calling the front desk.
Please Bring a Sweater if You Tend to Get Cold!
The office is kept at a colder temperature to cool the staff down in their additional PPE.
Please Be Patient With Us!
We know these new precautions take extra time and energy from everyone involved. We promise to try our best to ensure the smoothest transition possible.
How Will the Office Visit Be Different Than Before?
The waiting room is currently open. Masks must be worn in the building at all times except for when a patient enters the procedure room. If you do not feel comfortable utilizing the waiting room, we are still checking patients in remotely by phone. Please bring your cellphone to call the office once you arrive in the parking lot. When your provider is ready for you, you will be called and asked to enter the office. Once you enter, hand sanitizer is available to you. If you do not have a mask, one is given to you and is required when in all areas of the office other than the patient's assigned procedure room. Your temperature will be taken before you are brought through the clinical area.
We respect and understand that everyone has different comfort levels in the current climate we are living in. Thank you in advance for your patience.
As healthcare providers, we are committed to creating the safest environment for our patients. If you have any questions or concerns, please call the office for more information.
Schedule Your
Appointment Today