Skip to Content
What Sets Us Apart
Welcome to Harvey Dental Practice, where we have been treating patients since 1957 and are now treating the grandchildren and great-grandchildren of our original dental patients. That fact is a testament to our gentle, human touch when it comes to dental care, whether you need an exam and cleaning, dentures, or teeth whitening. As a family-oriented dental group, Dr. Paul Harvey, Jr. and our staff strive to make every patient feel welcome, comfortable, and at ease throughout each visit.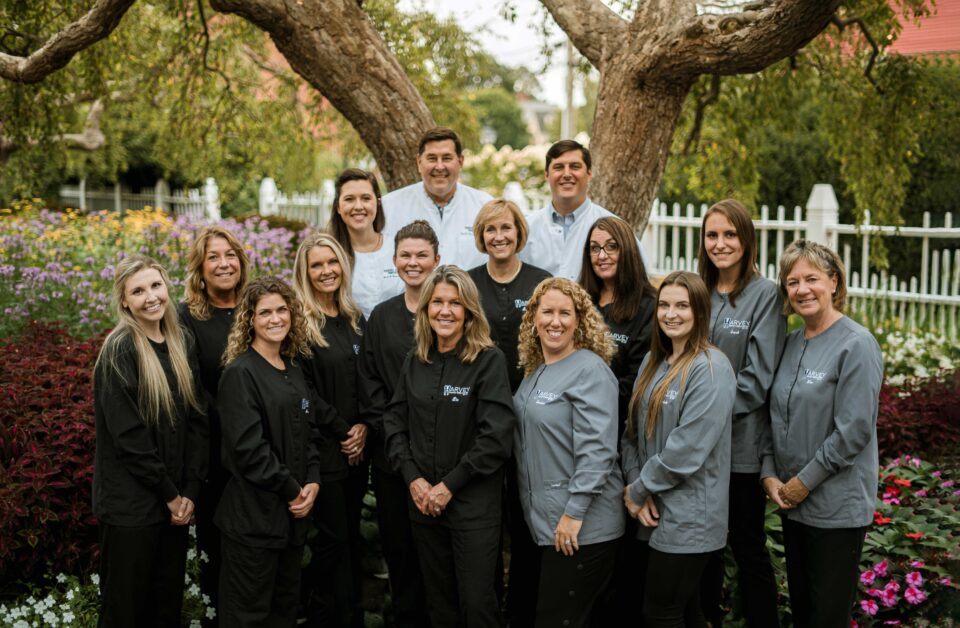 Exceptional Dental Care
We are a professional dental practice. We keep up with the latest technologies and treatment options, while still retaining that human connection with our patients. We enjoy our work and develop lasting friendships that extend beyond the office. Each day is rewarding because of the interaction we have with our patients. We not only have the privilege of getting to know them, but we also get to provide exceptional dental care that makes lasting positive changes in their lives.
Caring Family Practice
We look forward to coming into our practice each morning, knowing that we will see old friends and treat new patients who will become our friends.
Our practice is warm and comfortable, and we want you to feel at home here. We're always available to answer your questions, talk about your dental needs or concerns, and share a story or two. Many days, our office rings with laughter, as patients share jokes that we then repeat to other patients. This makes our space nurturing, relaxing, and fun.
This past year, 2017, the office celebrated 60 years of practice. When looking back now on the success of the practice, Dr. Harvey knows that when he comes to the office, the patients are receiving the best experience possible. When our staff looks at a patient, not only are they providing the utmost professional care, they're seeing a person and a friend. As Dr. Harvey says, "We are a family run practice, which means that this staff is my family and so are the patients." This year the office is not only celebrating the third generation of family coming to the practice, but also the dedication of the staff to the office and the hard work they have provided over the years.
Contact Us Today
We see patients from Hampton and Rye, and the southern part of Maine, at our dental practice located in Portsmouth, NH. Please call our office with your questions and to schedule an appointment with Harvey Dental Practice. We look forward to getting to know you, learning about your dental needs, and working with you to develop excellent oral health.
Schedule Your
Appointment Today