Skip to Content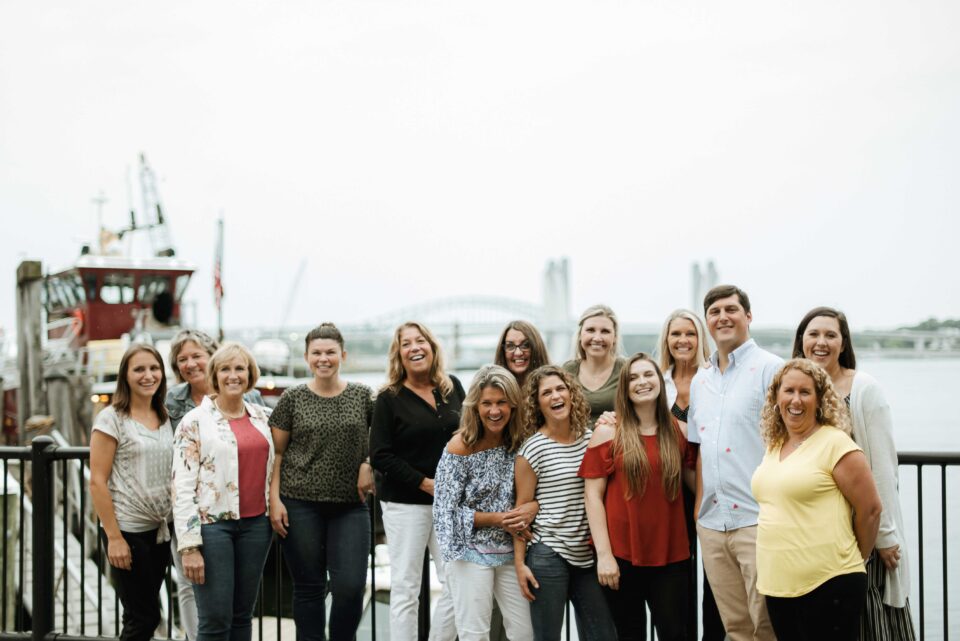 Community
For over 60 years, Harvey Family Dental has been committed to the promotion of the Seacoast community. We consider ourselves lucky to be a part of such a vibrant collection of people in an area with so much to offer. Our presence in the community is a testament of the support to our patients and neighbors. We could not be more grateful to call the Seacoast home!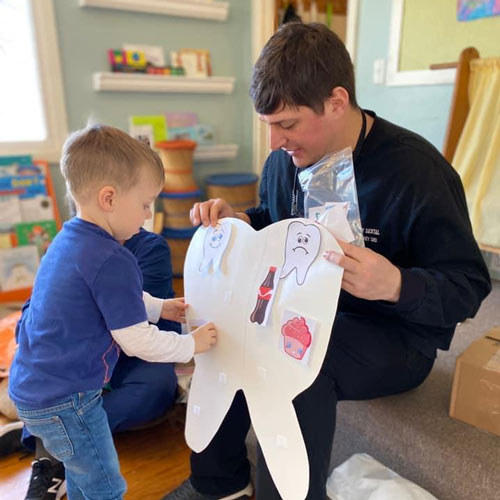 Youth Outreach
We participate in outreach programs, such as visiting schools to teach children the importance of dental hygiene. Here you can see Dr. Andrew and Amy teaching students at Children's Garden about good and bad food for your mouth!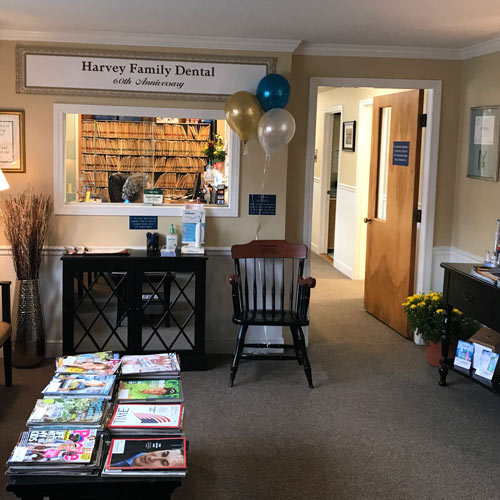 60th Anniversary - Free Day of Dentistry
In celebration of our 60th anniversary, Harvey Family Dentistry provided a day of free dentistry for our long time patients and supporters. We would not have been here for six decades without the continued support of our patients.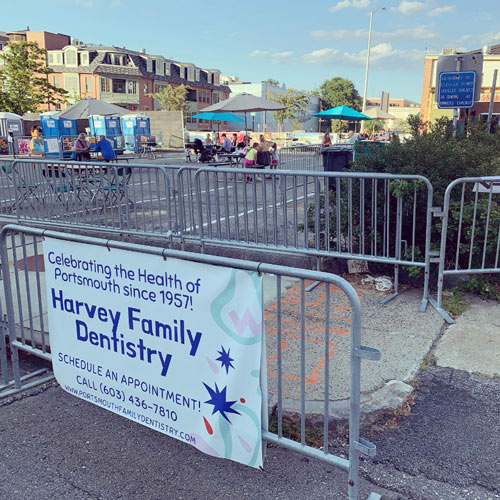 PopUp NH
We are happy to support local businesses affected by the COVID-19 pandemic. PopUp NH provides outdoor space for local vendors to connect with their consumers in a safe manner.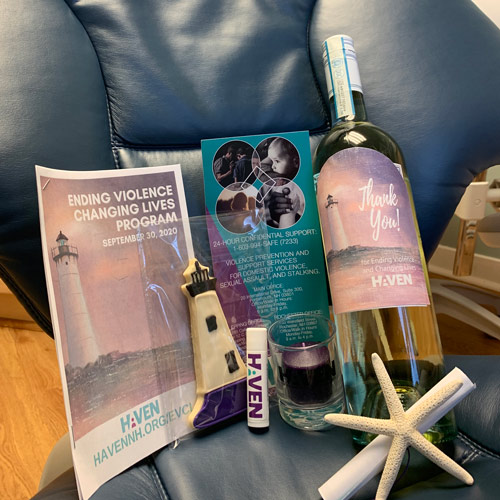 HAVEN NH
Harvey Family Dentistry is proud to support HAVEN NH, a resource for violence prevention education, support services, and community outreach for southeastern New Hampshire.
We Support
Pop Up NH
Dental Education for Youth
Portsmouth Historical Society
Gather Food
HAVEN NH
Rockingham Choral Society
Hope on Haven Hill
Portsmouth Symphony
Sabine Strong 3.3 Run
Portsmouth School Department
Dana Farber Tufts University PMC
Jimmy Fund
Warner House Association
NH Professional Denture Care Program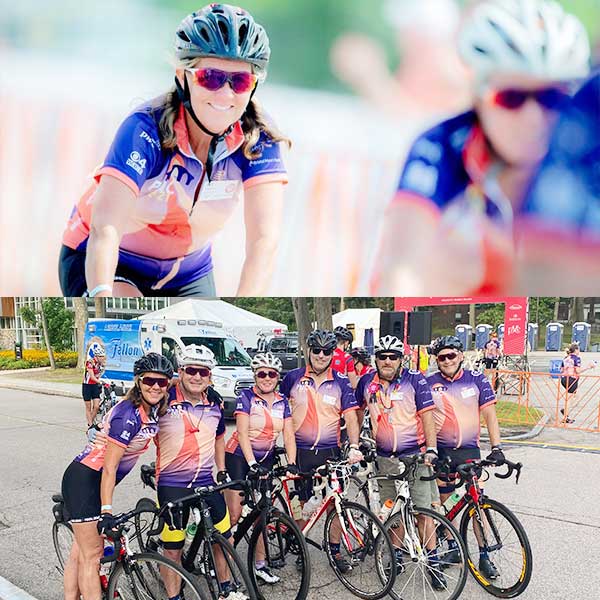 Pan-Mass Challenge
Our longtime dental hygienist Liz has biked in the Pan-Mass Challenge for 21 consecutive years! PMC is a bike-a-thon that raises money for the Dana-Farber Institute. She rode twice when she was going through chemotherapy herself. We are so proud to support her and the pan-mass challenge.
Schedule Your
Appointment Today