Skip to Content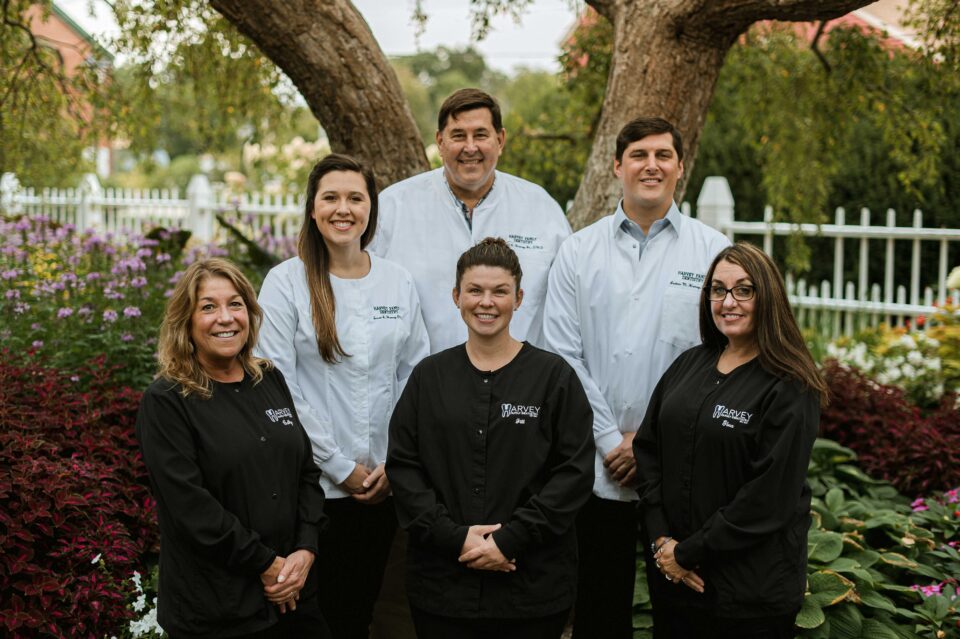 Restorative Dental Services
When treatment is needed, Harvey Family Dentistry's goal to make sure you have a thorough understanding of all your options and that you are comfortable during each part of your treatment.
Treatment Options Include:
Full Mouth Rehabilitation
We treat cases big and small. Please contact the office for more information on ways we can bring back your smile!
Crowns
A crown is often needed in the event of a tooth breaking or due to wear lifetime wear. Our team has the capability to perform same-day crowns, milling the crown in our office chairside. We often use digital impressions in combination with traditional impressions to receive the best results for our patients. We also offer traditional crown materials such as gold and PFM. We counsel each patient on the material and procedure that best fits their needs.
Partial and Complete Dentures
There are many options to restore smiles that have teeth missing. We offer patients options for partial and complete dentures to bring back their smile.
Root Canal Therapy
A root canal can be needed for a variety of reasons including restorative purposes, infection or pathology. Our office performs limited root canals on straight forward cases. Our team refers out to local specialists for more complicated procedures.
Dental Implants
At Harvey Family Dentistry, we have been placing implants for over 30 years! In areas with missing teeth, implants can be a fixed option to restore your smile. We place implants and restore implants placed at other offices.
Operative Dentistry
A filling is most commonly needed to remove decayed tooth structure caused by cavities, but can also be needed after chipping a tooth. At Harvey Family Dentistry, we offer both composite (white fillings) and amalgam (silver fillings).
Schedule Your
Appointment Today