Skip to Content
Meet Dr. Paul E. Harvey, Jr.
Dr. Paul was born in Washington, DC in 1956. He was active in Portsmouth Little League and Portsmouth basketball teams. He graduated from Portsmouth High School in 1974. Among his high school basketball accomplishments were a state scoring record of 37 points in a 1973 tournament game, and a New Hampshire first-team All-State tournament selection in both 1973 and 1974.
Dr. Harvey continued his education at Colby College in Waterville, ME, and graduated in 1978. While at Colby, his number (44) was retired, and he was named to the National Association of Basketball Coaches' first team, All-American Division III in both 1976-1977 and 1977-1978. He was later inducted into the New England Basketball Hall of Fame for his athletic achievements in 2006. To this day, he holds the record for the most career field goals at Colby College and remains the second all-time scorer and rebounder.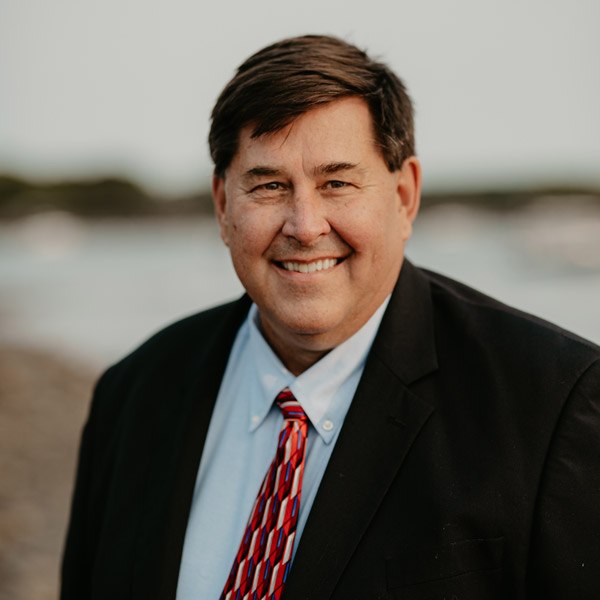 After Colby, Dr. Harvey continued his education at Tufts University's School of Dental Medicine, graduating in 1981. He was chosen as one of two students out of his graduating class to represent Tufts at the prestigious Pankey Dental Institute. Upon graduation, he was awarded the Outstanding Achievement in Operative Dentistry Award, given by the Academy of Operative Dentistry. Continuing on with his dental education, he attended the Harvard School of Dental Medicine Implant Jaw Reconstruction course from 1987-1988. Upon graduation, he became one of the first general dentists certified in both the surgical placement and restorative procedures of implant dentistry. He was also certified by the American Society of Osseointegration, the American College of Oral Implantology, and the American Congress of Oral Implantologists. He is a member of the American Dental Association, the New Hampshire Dental Society, and the Greater Southeast Dental Society.
Outside of dentistry, Dr. Harvey enjoys spending time with his four children and extended family at Merrymeeting Lake in New Durham, NH, as well as all of the wonderful opportunities that the Seacoast area offers.
Schedule Your
Appointment Today